TRAVERSE CITY — A third call to Traverse City Fire Department sent Capt. Steve Ball out from Station 1, alone.
Two medical calls within minutes Thursday morning had the department's one ambulance headed to Garfield Township on a mutual aid call and an engine headed to another on Iroquois Street, Ball said. It illustrated what he and other department members told city leaders and administrators at a recent hearing for the city's draft July-through-June 2023 budget: hire more firefighters.
With the city department transporting more patients to hospital than in years past, it doesn't take much to tie up its five-person duty crew, he said. But it's a complicated issue that goes beyond just staffing levels.
Paid time off and required rest periods mean the department's firefighter paramedics often work long schedules, currently averaging around 65 hours a week.
"You're just working too much, and with a lot of young families and everything else, it's causing a lot of grief," he said.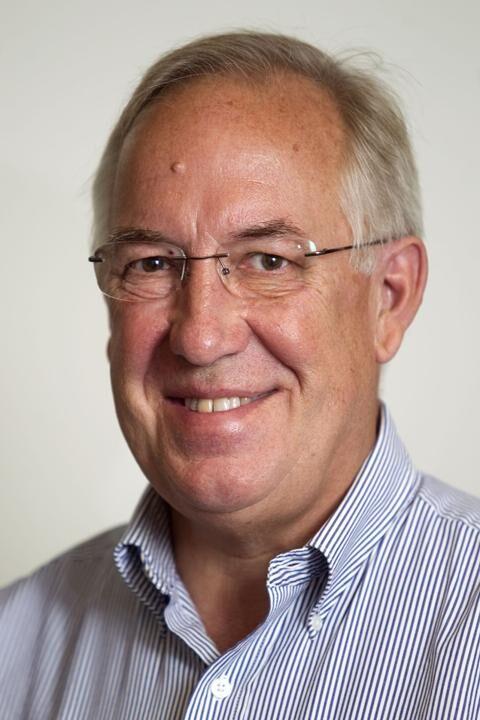 While Ball and others with the department objected to commissioners and city Manager Marty Colburn over a draft budget that has no new hires for the department, both Colburn and Mayor Richard Lewis said that it isn't so simple, either.
Lewis said the city has to decide whether to switch the department to the city's primary transport agency.
That would mean dropping the current arrangement of responding to medical calls — the vast majority of roughly 3,000 calls per year — then turning over patients needing transport to the hospital to a Mobile Medical Response crew and ambulance, as previously reported.
And Colburn said the department's needs aren't being overlooked, even if there are no new hires penciled into the draft budget. Two hires in past years aimed to alleviate the pressure, and he's asked the department leadership to start planning a ladder truck purchase.
Ball argued that hiring new firefighters shouldn't have to wait for a decision on the department's transport role. They're personnel the department needs either way, and it takes about a year to onboard new firefighter paramedics.
Lewis said it's a lot of money to spend — around $120,000 per hire, including the city's share of benefits and mileage-funded pension plan. The transport issue is closely related enough to the staffing levels question that he believes it needs discussing first, and with all the relevant information.
"That's a lot of money, and so we want to make the right decision, and it may be the right decision to hire three more firefighters, I'm not saying it's not, I just need more than what I have," he said .
Commissioners are set to discuss the draft budget more at a study session Monday, their last before voting on the draft budget June 6.
City leaders should have another slug of documents in that meeting packet: studies and supporting information probing the feasibility of Traverse City Fire Department becoming a primary transport agency, Lewis said. He expects they'll discuss it even further at a June 13 study session and figure out how to proceed from there.
There are other new hires in the budget — a patrol officer and social worker for the city Police Department, the latter a grant-funded position, documents show.
An administrative assistant would help organize the city's old Oakwood Cemetery records, Colburn said. A utility services engineer would help the city's water and sewer departments keep up on projects and maintenance.
And another assistant city manager would help Colburn's department keep up with numerous priorities, from planning for infrastructure projects to maintaining and replacing city-owned buildings to budgeting and spending coronavirus relief funds and more, Colburn said.
"That's why I was applying for that additional position, as the city commission has established these goals and objectives that I'm demonstrating to them, yes, we could accelerate and get things done faster, but at some point we have to ask for more resources," he said.
Colburn said even if the budget included three new hires, there aren't necessarily three new recruits ready to join the department tomorrow.
Not only is there a lengthy onboarding process, but departments near and far are seeing a shortage of applicants, Ball agreed. He praised Northwest Michigan Works' efforts to help on the workforce front of the complex issue by securing a grant for firefighter training.
Maureen Voss, Northwest Michigan Works' Michigan Learning and Education Advancement Program navigator, said the two-year grant will cover the $2,000 cost for two firefighter training classes.
That could help someone eyeing a firefighting career without the means to pay, Ball agreed. But Traverse City firefighters have to cross-train as paramedics.
Voss said that's a much more costly program — Munson Healthcare's paramedic training program is $8,000, according to program information. And its introductory anatomy and physiology class shouldn't be a student's only instruction on the subject, with a college-level course recommended.
Northwest Michigan Works can help with the cost for anyone who gets their credentials by June 2023, Voss said.
"If we know people are really serious and they want to get this job, to get a job in the field they're after, we can fund up to approximately anywhere between $2,000 to $3,000, depending on the person," she said.
Plus, Voss can help applicants seek other financial aid like Pell grants and scholarships, she said. That includes the often-overlooked Michigan Reconnect program that covers full in-district community college tuition for anyone 25 and older who doesn't have an associate's degree or higher.
Ball said the department's request for more staffing not making it into the draft budget was demoralizing, especially considering it's not a new issue.
He wants a plan to make a change.
"We recognize that we cannot operate the way we're operating and get the level of service that the citizens want," he said.
Lewis said he wants a plan, too. He took some responsibility for not pushing harder to get the transportation issue on commissioners' agenda sooner, and said he heard firefighters' pleas. Now, I have asked for a little more patience.
"Don't assume just because it's not in (the budget), it doesn't mean it's not important," he said. "I'm telling you that it is important."
"That's a lot of money, and so we want to make the right decision, and it may be the right decision to hire three more firefighters, I'm not saying it's not, I just need more than what I have." Major Richard Lewis
.